A PUDDLE OF INTENSE FLAVOR,
A FLAKE OF COLOR, OR A CRUNCH ON TOP.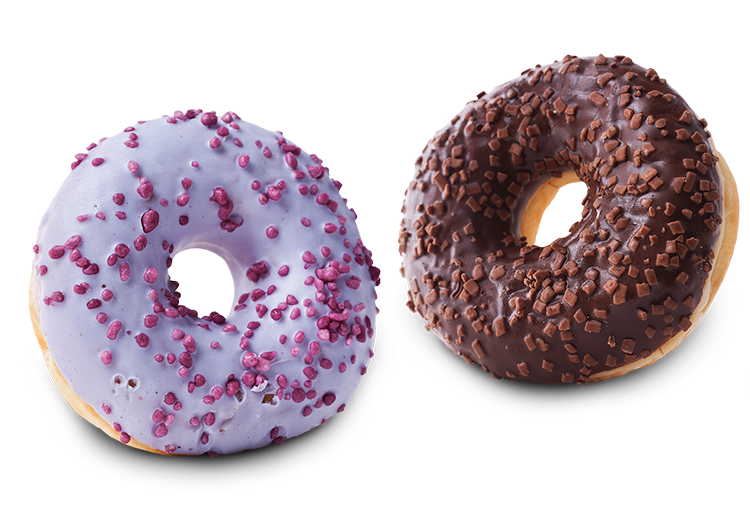 Ancient grains. Functional ingredients. All-natural. Non-GMO. Gluten-free. Value. Whatever your needs, QualiTech is here to help.
QualiTech inclusions for baked products span the spectrum from health-conscious to indulgent. With QualiTech, you have an endless combination of color, flavor, and texture at your fingertips. You're assured of stability, integrity, and even distribution throughout your product to provide your customers with a consistently satisfying brand experience—with every bite and every purchase.
And you can deliver consistent color, flavor—and price—thanks to QualiTech's unmatched quality assurance and year-round availability.
Food Solutions Application Chart:
USES

Flavor‑ettes

Pelle‑ttes

Season‑ettes

Flavor Lites

Encapsulation

Flav‑R‑Grains

Sup‑R‑Grains

Bakery
(Cookies, Muffins, Donuts, Bagels, Dry Mixes, Batters, Refrigerated Dough, Bread, Flatbread)
X
X
X
X
X
X
X
Bars
(Nutrition, Granola, Sport)
X
X
X
X
X
X
X
Cereals
(RTE, Hot, Bars, Toppings)
X
X
X
X
X
X
Confectionery
X
X
X
X
X
X
Dairy
(Ice Cream, Frozen Novelties, Toppings)
X
X
Extrusions
X
Pet Foods
X
X
X
X
X
Frozen/Prepared
(Pancakes, Waffles, Toaster Pastries, Entrees, Pizza, Potatoes, Meats/Meat Alternatives)
X
X
X
X
X
X
X
Snacks
(Chips, Crackers, Potatoes, Pretzels, Pudding)
X
X
X
X
X
X
Spices
(Seasoning Blends)
X
X
X
X
Tortillas
X
X
X
X
Breadings & Batters
X
X
X
X