A CHEWY MARSHMALLOW, A RAINBOW OF CRUNCHY BITS, NUTRITIONALLY FORTIFIED INCLUSIONS.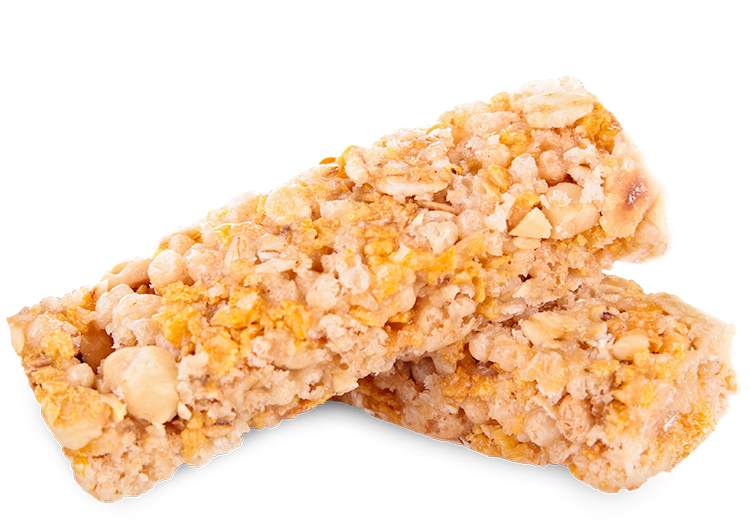 Adding QualiTech inclusions to nutritional bars can solve many problems. A kosher marshmallow for your S'mores bar, rainbow bits for your birthday cake bar that stay crunchy, or even nutritionally fortified inclusions with intense flavor profiles to mask the not-so-pleasant flavors of the beneficial ingredients that your consumers crave.
Nutritional bars can replace an entire meal these days, so they need to taste great! QualiTech can help with a wide variety of colors, flavors, and textures for use in many different types of bars.
Food Solutions Application Chart:
USES

Flavor‑ettes

Pelle‑ttes

Season‑ettes

Flavor Lites

Encapsulation

Flav‑R‑Grains

Sup‑R‑Grains

Bakery
(Cookies, Muffins, Donuts, Bagels, Dry Mixes, Batters, Refrigerated Dough, Bread, Flatbread)
X
X
X
X
X
X
X
Bars
(Nutrition, Granola, Sport)
X
X
X
X
X
X
X
Cereals
(RTE, Hot, Bars, Toppings)
X
X
X
X
X
X
Confectionery
X
X
X
X
X
X
Dairy
(Ice Cream, Frozen Novelties, Toppings)
X
X
Extrusions
X
Pet Foods
X
X
X
X
X
Frozen/Prepared
(Pancakes, Waffles, Toaster Pastries, Entrees, Pizza, Potatoes, Meats/Meat Alternatives)
X
X
X
X
X
X
X
Snacks
(Chips, Crackers, Potatoes, Pretzels, Pudding)
X
X
X
X
X
X
Spices
(Seasoning Blends)
X
X
X
X
Tortillas
X
X
X
X
Breadings & Batters
X
X
X
X